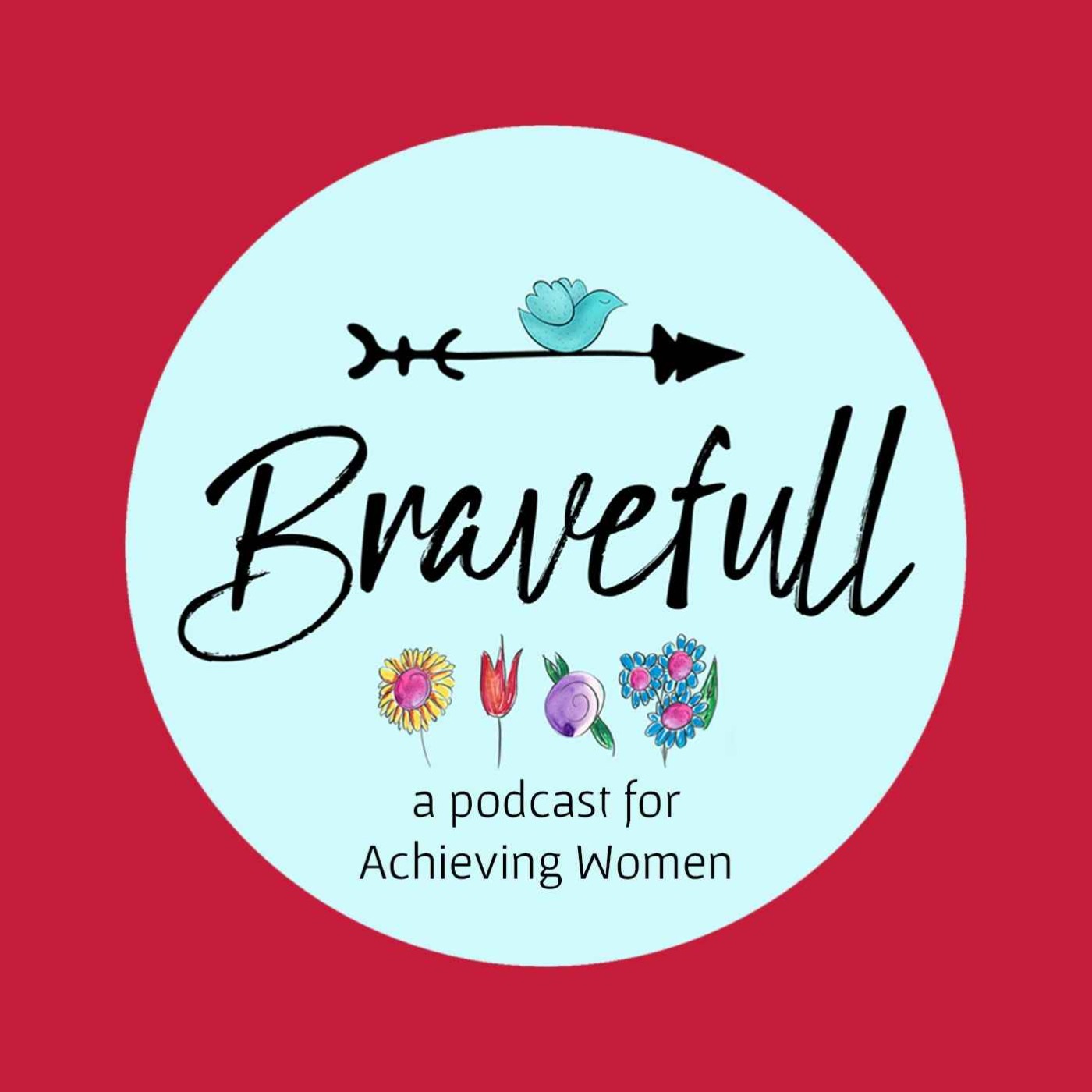 Balancing and Bringing Together our Two Energies with Noa Ronen
–
Bravefull
Naming and classifying things give us order and direction; it is helpful to know where we can find those things and perhaps what to expect from them. Something similar happens when we meet someone. We put them in a box and create an idea of how they are, how they think, and so forth, depending on their title or job. But most importantly, we do that to ourselves; we place ourselves in the category we think we belong to, and that can be limiting. We'll hardly picture ourselves doing something different from what someone in that box is expected to do. Today I'm joined by Noa Ronen, a true outside of the box coach. She is an Executive Coach, Author, a Group Coach, Blogger, and a Vlogger. Noa has over 20 years of experience in change management, HR and project management, talent development and relocation, and ex-pat coaching. Throughout her coaching, Noa's mission is to help people dare, stirring a conscious leaders' movement. In this episode, we talked about Noa's particular journey in becoming a coach, her idea of coaching before, and how it evolved into what it is today. We also talked about the differences between being and doing energy and what we can do to find our courage. Noa kindly shared her perspective on values and how they guide us throughout our lives. We talked about her latest book, about her ego, and how she reassessed her why after asking honest questions to herself. Noa also shared the details of her Walking Mastermind, a revolutionary coaching group session she does for no charge. Tune in to Episode 15 of Bravefull to hear more!Some Questions I Ask:You talked about doing energy and being energy. Can you expand on that a little bit? (9:28)You have written a book, write on your blog, and vlogging; how are you feeling about that now? (15:19)Could you tell me about the mastermind? I'm intrigued (23:40)How many people, on average, participate in your Walking Mastermind group? (34:59)How has COVID affected your coaching? (42:52)In This Episode, You Will Learn:A life-changing experience in Noa's life (3:15)The two types of energy we have and what happens when we don't balance them (8:35)How Noa decided to take a break and stop being on her way (12:04)Values are our compass. How people that share values tend to hang out together (21:53)What Noa's revolutionary Walking Mastermind coaching sessions are about (33:55)Resources:Noa Ronen's websiteBook: Noa Ronen – BEyond: Leadership From AwareLess to AwareNess. Book: Napoleon Hill – Think & Grow RichBook: The Arbinger Institute – The Anatomy of Peace: Resolving the Heart of ConflictBook: James Clear – Atomic Habits: An Easy & Proven Way to Build Good Habits & Break Bad OnesConnect with Noa:LinkedInFacebookTwitterInstagramLet 's Connect!WebsiteEmail: alqziegert@gmail.com See acast.com/privacy for privacy and opt-out information.
Creating a Full Circle Ecosystem of Giving, with Co-Founder of Kraay's Market and Garden, Sherry Kraay.
There's no doubt that seeing challenges in life as either a crisis or an opportunity is a matter of perspective. Circumstances might force us to adopt new habits, change our routines, or even our lifestyle, and there is always a way of using those circumstances in our favor.
And when we use those elements not only to change our lives but the lives of an entire community, creating a healthy and sustainable ecosystem, the taste of victory is even better.
Joining me today is Sherry Kraay, co-founder of Kraay's Market and Garden, a company that grows and delivers homegrown natural food in the Wood River Valley in Idaho. For medical and environmental reasons, Sherry and her husband Larry decided to change to a plant-based lifestyle in 2013. At first, they were growing more than what they could consume, and after doing some research on planting on a big scale, they decided to create a business. In 2015 they had to build a second greenhouse, and since then, the demand never stopped growing. Today, they run a successful business with more than 2000 customers that regularly purchase on their online store.
In this episode, Sherry shares the story of how Kraay's Market and Garden started, how it evolved into today's impressive business, and her aspirations for the company. We had a fantastic conversation about giving back to the world, creating opportunities from challenges, and her unique relationship with her company's marketing. She also talked about how COVID impacted her community and how it is like to be accountable for the food resources of more than 300 families in pandemic times.
Tune in to Episode 11 of Bravefull to hear more!
Some Questions I Ask:
You started your business based upon a personal need, correct? (2:28)
To how many people are you delivering your products currently? (4:16)
You have 60, 70 chickens, right? How many eggs do you get a day? (12:41)
You have honey too. You have opened up your place to embrace everyone. How did you figure out this whole supply chain? (13:35)
How do you incorporate learning and kids coming to your place? (24:11)
What's the most challenging part about doing your job? (29:32)
Do you think you'll ever advertise? (35:50)
In This Episode, You Will Learn:
How a challenge can turn into an opportunity (2:57)
Living without weeks off from your job is easier when you love what you do (10:08)
How Sherry and Larry handled the growth of their company (18:20)
There is no competition when every business is taking from and giving back to the same community (21:25)
Simple things that can fill our cups (31:39)
Sherry's particular relationship with marketing and advertising (35:32)
Resources:
Connect with Sherry:
Let's Connect!
Email: alqziegert@gmail.com