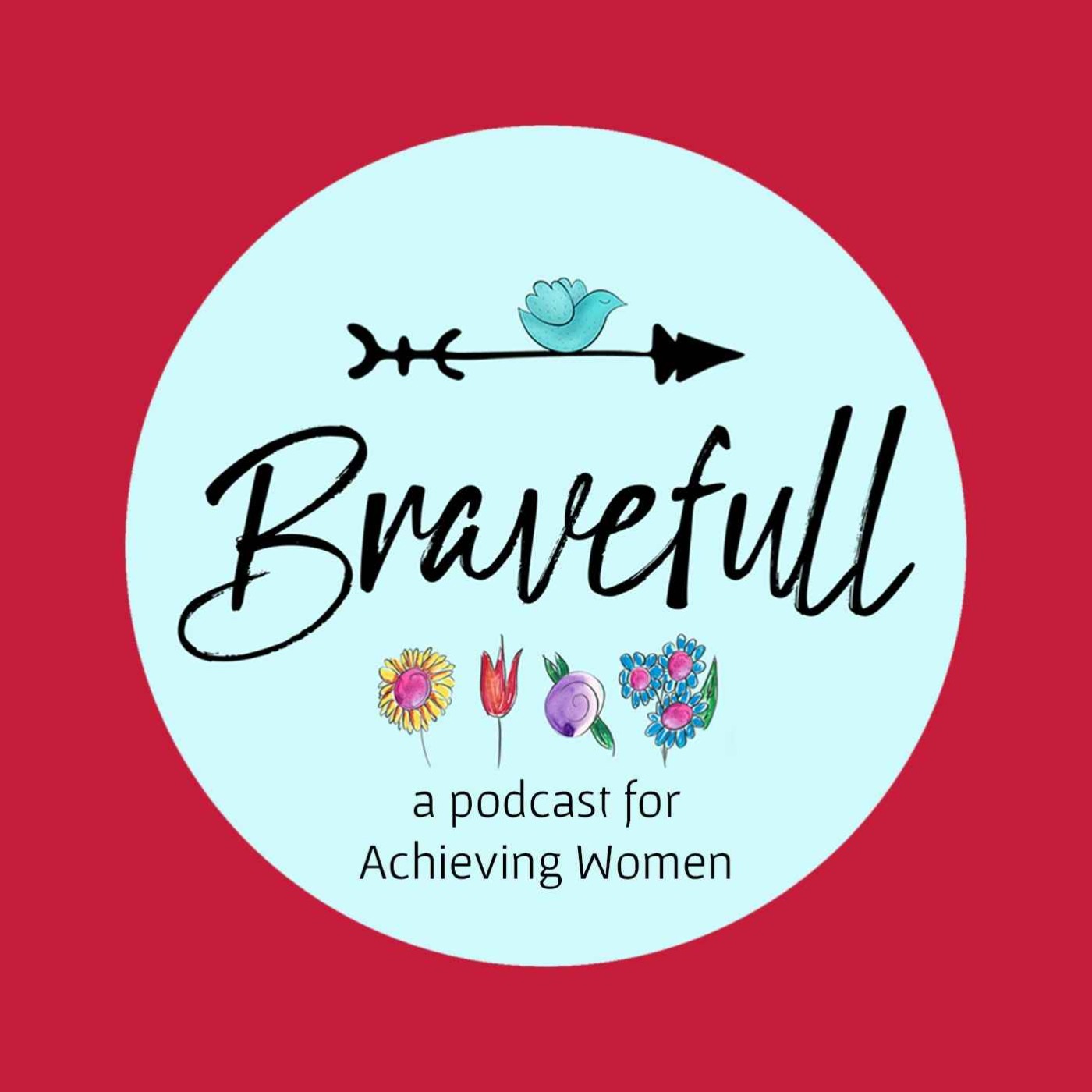 A Soul to Soul Conversation with Rachel Awes
–
Bravefull
From a human connection standpoint, wouldn't it be better if we all were more childish, just playing and showing up just the way we are? To our guest, the fabulous Rachel Awes, even if it sounds cliche, the world would be a much better place if all of us moved from the softness of our hearts. Rachel Awes is a Psychologist, Author, Art Playgroundist, Speaker, and Clothing Ambassador. She has a unique approach to life and a colorful philosophy to see things she gracefully shared in our conversation. Rachel is the author of three beautiful books, "All I did was listen," "The great green okayness," and "Diving in," which we discuss and take some valuable nuggets from them. Today, our conversation spins around Rachel's intoxicating view of the world, life, and human interaction. We delve into the powerful message of "Diving in," of how we can decide to live our lives from the edge, or we can dive into the water, blend in, and enjoy the uncertainty of taking our chances. Rachel shared some advice for those who feel they aren't ready yet to dive in, the crucial importance of active hearing, and much more. Some Questions I Ask:In your book "Diving in," you take the emotional, spiritual side of swimming. What gave you the idea to do that? (3:11)To somebody who doesn't dare to dive in? How do you provide them with that courage? (7:50)What does it feel like to do active listening? (11:34)In This Episode, You Will Learn:How powerful can it be to feel joy during the task rather than thinking about when it'll be over (4:37)Why do women have this tendency of being too hard on ourselves (14:55)What is "The Rachel Process" and how it helped Rachel create her art (16:43)How can we reach enough freedom to live in the field of ourselves (23:19)An invitation to magnificence. About the Great Green Okayness (27:16)Creating art that creates us (39:56)Resources:Rachel Awes websiteBook: Rachel Awes – Diving InBook: Rachel Awes – All I Did Was ListenBook: Rachel Awes – The Great Green OkaynessConnect with Rachel:LinkedInPinterestInstagramTwitterFacebookLet's Connect!WebsiteEmail: alqziegert@gmail.com Hosted on Acast. See acast.com/privacy for more information.
Creating a Full Circle Ecosystem of Giving, with Co-Founder of Kraay's Market and Garden, Sherry Kraay.
There's no doubt that seeing challenges in life as either a crisis or an opportunity is a matter of perspective. Circumstances might force us to adopt new habits, change our routines, or even our lifestyle, and there is always a way of using those circumstances in our favor.
And when we use those elements not only to change our lives but the lives of an entire community, creating a healthy and sustainable ecosystem, the taste of victory is even better.
Joining me today is Sherry Kraay, co-founder of Kraay's Market and Garden, a company that grows and delivers homegrown natural food in the Wood River Valley in Idaho. For medical and environmental reasons, Sherry and her husband Larry decided to change to a plant-based lifestyle in 2013. At first, they were growing more than what they could consume, and after doing some research on planting on a big scale, they decided to create a business. In 2015 they had to build a second greenhouse, and since then, the demand never stopped growing. Today, they run a successful business with more than 2000 customers that regularly purchase on their online store.
In this episode, Sherry shares the story of how Kraay's Market and Garden started, how it evolved into today's impressive business, and her aspirations for the company. We had a fantastic conversation about giving back to the world, creating opportunities from challenges, and her unique relationship with her company's marketing. She also talked about how COVID impacted her community and how it is like to be accountable for the food resources of more than 300 families in pandemic times.
Tune in to Episode 11 of Bravefull to hear more!
Some Questions I Ask:
You started your business based upon a personal need, correct? (2:28)
To how many people are you delivering your products currently? (4:16)
You have 60, 70 chickens, right? How many eggs do you get a day? (12:41)
You have honey too. You have opened up your place to embrace everyone. How did you figure out this whole supply chain? (13:35)
How do you incorporate learning and kids coming to your place? (24:11)
What's the most challenging part about doing your job? (29:32)
Do you think you'll ever advertise? (35:50)
In This Episode, You Will Learn:
How a challenge can turn into an opportunity (2:57)
Living without weeks off from your job is easier when you love what you do (10:08)
How Sherry and Larry handled the growth of their company (18:20)
There is no competition when every business is taking from and giving back to the same community (21:25)
Simple things that can fill our cups (31:39)
Sherry's particular relationship with marketing and advertising (35:32)
Resources:
Connect with Sherry:
Let's Connect!
Email: alqziegert@gmail.com