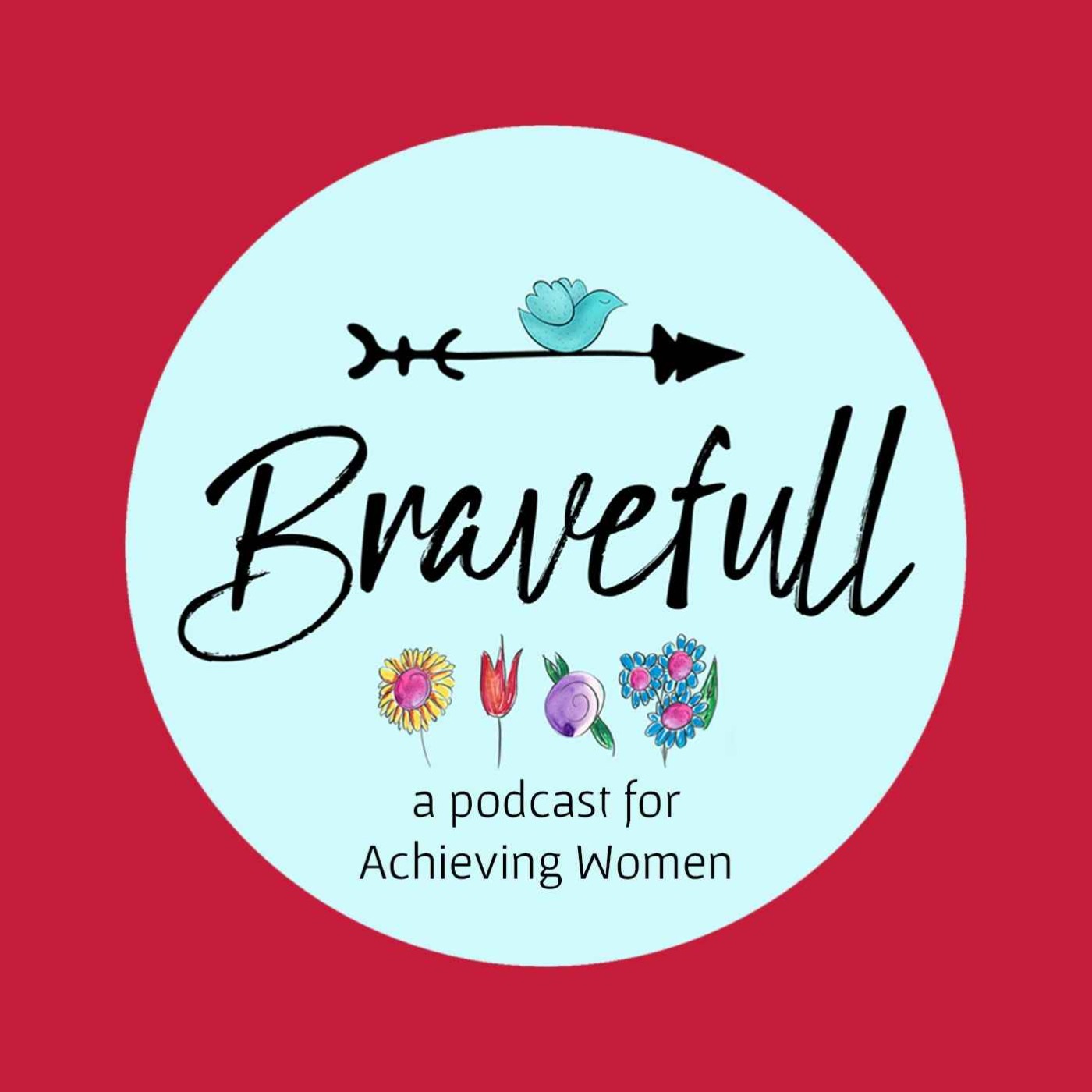 A Soul to Soul Conversation with Rachel Awes
–
Bravefull
From a human connection standpoint, wouldn't it be better if we all were more childish, just playing and showing up just the way we are? To our guest, the fabulous Rachel Awes, even if it sounds cliche, the world would be a much better place if all of us moved from the softness of our hearts. Rachel Awes is a Psychologist, Author, Art Playgroundist, Speaker, and Clothing Ambassador. She has a unique approach to life and a colorful philosophy to see things she gracefully shared in our conversation. Rachel is the author of three beautiful books, "All I did was listen," "The great green okayness," and "Diving in," which we discuss and take some valuable nuggets from them. Today, our conversation spins around Rachel's intoxicating view of the world, life, and human interaction. We delve into the powerful message of "Diving in," of how we can decide to live our lives from the edge, or we can dive into the water, blend in, and enjoy the uncertainty of taking our chances. Rachel shared some advice for those who feel they aren't ready yet to dive in, the crucial importance of active hearing, and much more. Some Questions I Ask:In your book "Diving in," you take the emotional, spiritual side of swimming. What gave you the idea to do that? (3:11)To somebody who doesn't dare to dive in? How do you provide them with that courage? (7:50)What does it feel like to do active listening? (11:34)In This Episode, You Will Learn:How powerful can it be to feel joy during the task rather than thinking about when it'll be over (4:37)Why do women have this tendency of being too hard on ourselves (14:55)What is "The Rachel Process" and how it helped Rachel create her art (16:43)How can we reach enough freedom to live in the field of ourselves (23:19)An invitation to magnificence. About the Great Green Okayness (27:16)Creating art that creates us (39:56)Resources:Rachel Awes websiteBook: Rachel Awes – Diving InBook: Rachel Awes – All I Did Was ListenBook: Rachel Awes – The Great Green OkaynessConnect with Rachel:LinkedInPinterestInstagramTwitterFacebookLet's Connect!WebsiteEmail: alqziegert@gmail.com Hosted on Acast. See acast.com/privacy for more information.
Sharing a Gift, Giving People Wings, and Taking Big Bites with Corbie Mitleid
When she was 9, Corbie Mitleid read Eleanor Estes' book The Witch Family, and instead of feeling scared, she learned there was magic in the world; she just had to go and find it. Fast forward some years, in the '70s, when Corbie was already in high school, she fell in love with Tarot cards and spent the next 20 years reading them and using her natural storytelling abilities. By 1994, Corbie was already doing hand healing and talking to dead people without previous training. At that point, the Universe had already sentenced, ok, you work for us now.
Rev. Corbie Mitleid is a Certified Professional Tarot Reader, Certified Psychic, Trained Medium, Ordained Minister, and Author of three books, "You've Got the Magic, Who Needs a Genie?", "The Psychic Yellow Brick Road" and "Clean Out Your LifeCloset." Before she decided to let people know there were other answers out there in 2002, Corbie was an actress, author, inspirational speaker, video producer, legal assistant, writer for graphic novels, and executive recruiter for engineering and manufacturing.
In this episode, Corbie uses her sharp sense of humor to describe her life, career, interactions with clients, myths about psychics, and her work as one of them. We talked about her incredible journey through spiritual paths that started when she was only a child. We discussed her three books and the defining moments that led her to write them. Corbie explained how she serves her clients with her gifts, what happens when clients are stuck or when they don't believe what she tells them.
Tune in to Episode 1 of the Second Season of Bravefull, relax, and enjoy the story of the extraordinary Corbie Mitleid.
Some Questions I Ask:
How do you turn the different aspects of your life into something very successful? (3:39)
What part of your job brings you joy? (13:44)
Have you ever had anybody saying you're crazy? (21:11)
For women who are in business, what's the ideal reading for women who are struggling? (33:10)
In This Episode, You Will Learn:
A bit of Corbie's background (4:12)
What made her write her books (7:01)
Corbi couldn't understand self-help books, so she decided to write one (10:31)
Three questions, three reasons. How Corbie fought (and won) against cancer three times (15:05)
The real meaning of the scariest cards in Tarot (30:49)
Resources:
Connect with Corbie:
Let's Connect!
Email: alqziegert@gmail.com